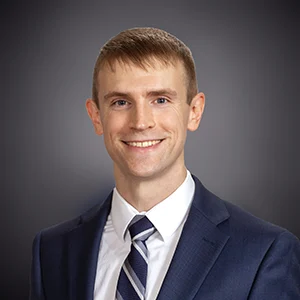 Andrew Wilbur, MD is a board certified adult psychiatrist. Dr. Wilbur earned his Bachelor's Degree in Public Health Studies from the Johns Hopkins University and his medical degree from the UMass Chan Medical School.
He completed his general adult psychiatry residency training and addiction psychiatry fellowship training at Yale School of Medicine. There he also helped develop an educational curriculum to train other clinicians to deliver better care to patients experiencing substance use disorders.
Dr. Wilbur provides psychiatric evaluations, medical management, and psychotherapy services. He has expertise in the evaluation and treatment of mood disorders, anxiety disorders, psychosis, and substance use disorders, among other areas. While practicing within the Veterans Affairs healthcare system, he received additional training in evidence-based treatments for trauma-related disorders. He is also licensed to prescribe buprenorphine for the treatment of opioid use disorder.
Outside of the clinic, Dr. Wilbur enjoys spending time with family and gardening.