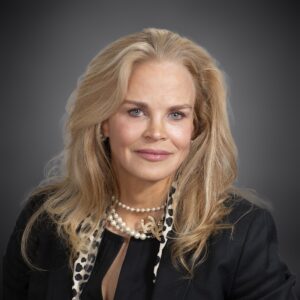 Karen is an ANCC Board Certified Psychiatric-Mental Health Nurse Practitioner. She is also ANCC Board Certified in Ambulatory Care and Medical-Surgical Nursing.
Before coming to Advanced Psychiatric Associates, Karen obtained extensive medical experience working for over twenty years at Hackensack Meridian Health in varied acute and non-acute clinical care areas throughout the hospital. During that time, she has continually strived to expand her professional knowledge and development by seeking opportunities to foster growth and improve patient care and experience. She has obtained advanced certifications and participated in several organizational initiatives. Karen served several years as a member and chairperson in one of the organization's Professional Practice Nursing Councils. She also served as one of the team leaders in the organization's Diversity Committee, whose mission is to promote LGBTQ inclusivity and affirming practices.
Karen's diverse background in managing patients' complex needs led her to realize that so much of what we see physiologically is often the result of psychological health and well-being—the body and brain are beholden to one another. So, her pursuit of psychiatric learning began, and she received her Master of Science in Nursing from Fairleigh Dickinson University in 2022.
Karen takes a holistic, comprehensive approach to mental health that addresses the biopsychosocial framework and develops an evidence-based treatment plan that supports psychological and physiological well-being.
With a true joy for helping others, Karen brings a positive attitude and a solid desire to educate and empower individuals so they may regain control of their mental health and achieve overall wellbeing.