Founder, Advanced Psychiatric Associates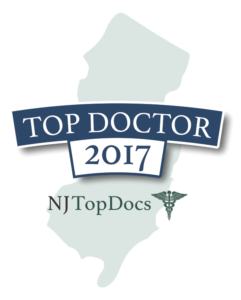 Sergio Yero, MD, FAPA has led the team at Advanced Psychiatric Associates for the past ten years.
Dr. Yero earned his medical degree from Instituto Superior de Ciencias Medicas Villa Clara, Cuba and completed a residency in psychiatry at the Universidad de la Habana. After immigrating to the US, Dr. Yero completed his residency in Psychiatry at Rutgers New Jersey Medical School, where he served as Chief Resident. He went on to complete his Addiction Psychiatry Fellowship at the Yale University School of Medicine.
Dr. Yero served as the Medical Director of the Department of Psychiatry at Hackensack University Medical Center from 2008 to 2012. He continues to teach a yearly course for internists called "Updates in Psychiatry" as well as teaching and supervising psychiatry residents at Rutgers New Jersey Medical School. Dr. Yero received an honorary designation as a Fellow of American Psychiatric Association and was also named as a "Top Doc" by New Jersey Magazine.
Currently, Dr. Yero is enrolled in the four-year psychoanalytic training program at William Alanson White Institute.
Dr. Yero is Board Certified in both General Psychiatry and Addiction Psychiatry. His areas of expertise are psychopharmacology, addiction psychiatry, refractory psychiatric illnesses, personality and mood disorders.
Advanced Psychiatric Associates
Average rating:
18 reviews
Oct 31, 2022
I feel like a whole new person compared to the last year and I have the amazing Dr Yero to thank for that. He has been so very supportive and every part caring, and without him I don't know if I'd be in the position I am now. I have learned so much about myself and feel far more in control of myself and my life.
Feb 17, 2021
I was referred  to Dr Yero for a second opinion. I had been diagnosed and under treatment for over two years with minimum improvement. My condition was not a rare one, but apparently it is commonly misdiagnosed. It took Dr Yero just one consultation to properly diagnose me and prescribe the treatment that has literally changed my life. I have no words to describe how thankful I am of being his patient. Thank you Dr Yero!
Jan 20, 2021
My son has been seeing Dr Yero for several years now and has had medical issues as well. No other doctor has helped him but Dr Yero did testing and found out results with diagnosis finally. He is a wonderful doctor who I have great respect for and very knowledgeable and spends time to listen to his patients. So so thankful for Dr Yero who is a great physician and very compassionate with his patients. Thank you again for helping us
Jan 17, 2021
Dr Yero is the best Psiquiatra doctor I've ever met, thanks yo him a recovered completely from depression Episode
Jan 17, 2021
Dr Yero is the best psychiatrist, I know what I'm saying, I was in a very dark place and with him I could be me again, many years ago and it's still the best, thank you doctor
Sep 9, 2019
Saved my life... I've been a patient with Yero for 8 yrs. Addiction. There were times (ONLY in the beginning) I truly hated Dr Y & in hindsight, I am eternally grateful for those times. Dr. Yero knew exactly what was going on & I just didn't like that I couldn't manipulate the man... Addiction teaches us to be Masters at this. He outsmarted me & got me on track. It's hard to recover. That's not his fault, but if you TRULY want the help you will find it with Sergio Yero ... IF YOU ARE GOING THERE TO SCORE SOME MEDS TO GET THRU A PERIOD OF TIME HE WILL KNOW SO DON'T GO. Otherwise, I can honestly say Dr Yero and for a time, Dr. Ortiz took me from my worst and held my hand through to getting my life back. 8 years later, I still see him. Time: they (psychiatrists) don't have the time most expect to get. Yero is not much different. So I recommend PROPER TIME SCHEDULING when you set up. Highly recommend.
Apr 13, 2019
As a patient for 6 years, I highly recommend Dr. Yero. He is extremely insightful when considering treatment solutions, and will consistently treat patients with empathy and respect. With a vast knowledge of psychiatric conditions, Dr. Yero is great at explaining the intricacies of a disorder as well as the chemical effects of medication on the brain. He is very attentive when addressing patient concerns, and conducts himself with integrity and honest character.
Oct 3, 2018
The Best! He's the BEST doctor that has ever happened to my husband! Highly highly recommend. Truly a Brilliant and amazing doctor. I thank the lord everyday we found him.
Jul 29, 2018
Dr. Yero is very smart and personable. He went out of his way to help me when I had other medical issues. He seems truly interested patient's welfare and in further learning about the science of psychiatry. He was there for me when I was at the most difficult moment of my life. When I would leave his office after a session, I felt strong and more capable. He is a gem.
Sep 17, 2017
If I could give him 6 stars I would. Always available when needed. He's patient & cares for my well-being. He is determined & tenacious in his treatment of illness. Generous with his time & willingness to go above & beyond other drs. A unique practitioner in his approach to my treatment. His team is exceptional & an asset to the practice. I walk into my appointments feeling hopeless & leave feeling hopeful. In the 20 yrs. been dealing with depression, never experienced such wonderful care.